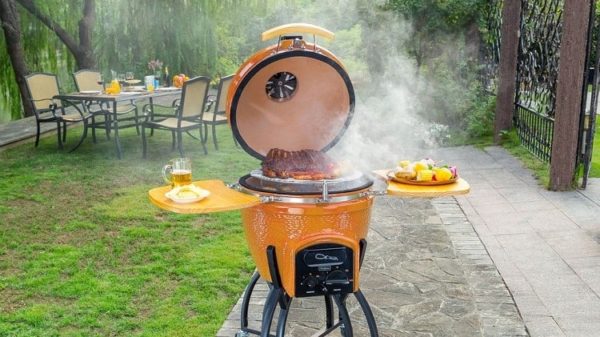 Have you ever seen those large, bulky, egg-shaped grills? If you are a BBQ amateur, then you probably don't know much about them. But, if you're experienced at grilling, then you know that we are talking about Kamado grills.
Just like all the other grills, Kamado grills can be used for grilling and smoking, but also for baking pizza, roasting meat, or even cooking food tandoori-style. The design of these grills was inspired by the earthenware ovens that were used in China and India centuries ago. Kamado grills feature a thick exterior and that is why they require less fuel. Some users claim that a single batch of charcoal can last up to 14 hours. If you don't intend to use the grill that long, then simply leave the unburned charcoal for your next grilling session.
If you're thinking about going Kamado, then make sure to check out our list of the best Kamado grills available on the market. We've put together a comprehensive guide that includes the reviews of the most popular models and tips for choosing the perfect Kamado grill for your needs. Hopefully, after reading this article, you will know which grill is the one for you.